LISTEN: Solar Eclipse Expedition (S.E.E.)
Weather Channel - Weather Geeks Podcast
Weather Geeks

You see it every day. It's the subject of poetry, literature, art and film. It can inspire spiritual experiences,
and it can destroy everything you have ever worked for. It is the weather, and no one knows it better than we do.
Join us every week for the agony and the ecstasy of the one story that the entire world participates in and the
science behind it. From the people behind The Weather Channel TV network.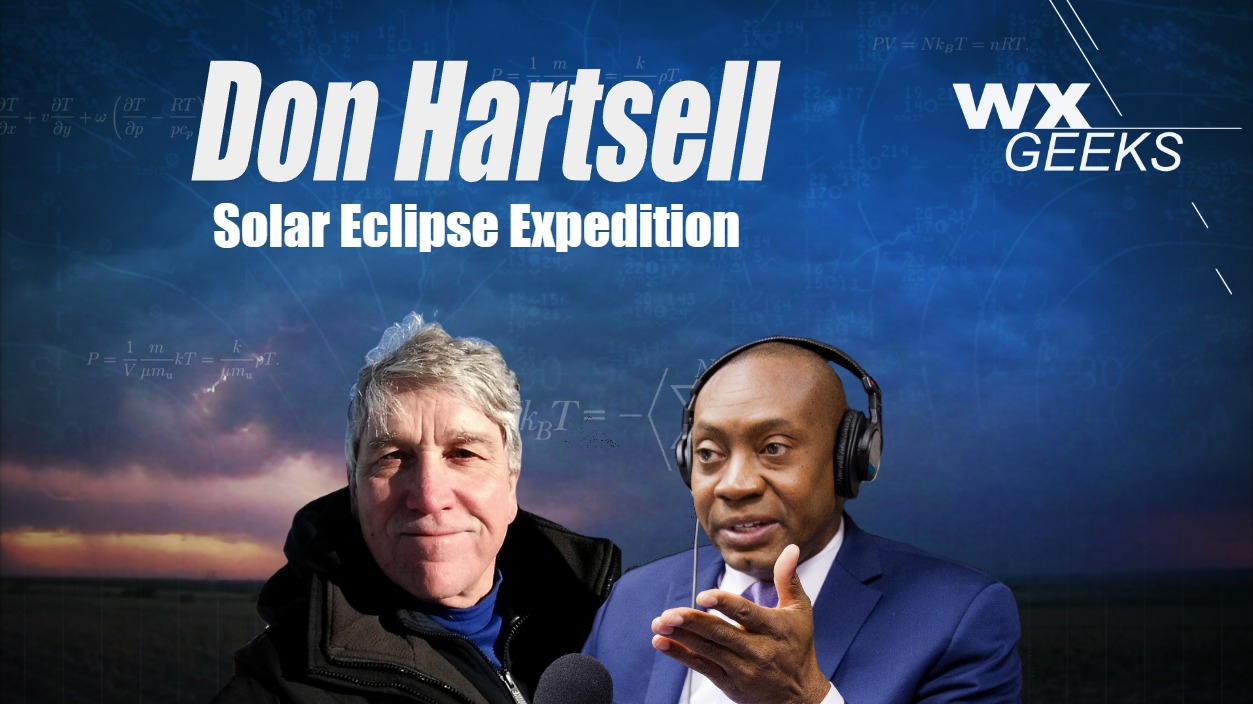 Join our very own Don Hartsell on Weather Geeks as he discusses the upcoming Solar Eclipse Expedition (April 8, 2024) - the second in a decade and the last until 2044. This unique celestial event serves as the grand finale to a month-long airship expedition across the country, focusing on airborne microplastics. Don shares insights into the journey, the scientific mission, and the thrill of witnessing the eclipse from the sky, offering a unique perspective on this rare and awe-inspiring event.