Dr. Bertrand Piccard: Solar Impulse Explorer joins the World Air League as the Patron of Solar Power

August 11, 2017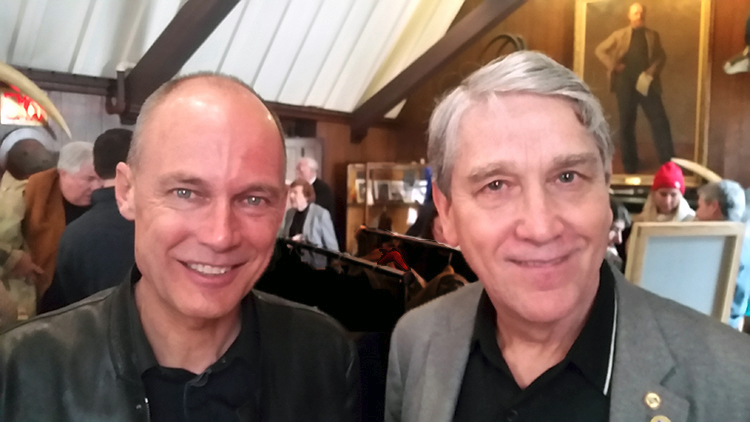 NEW YORK CITY, NEW YORK - The Explorers Club, Headquarters - The World Air League is honored by Bertrand Piccard being our Patron of Solar Power. Dr. Piccard's mission is to halve our world's energy consumption, save natural resources and improve the quality of life for all on our planet.

Bertrand Piccard (born 1 March 1958) is an explorer, Swiss psychiatrist and balloonist. Along with Brian Jones, he was the first to complete a non-stop balloon flight around the globe, in a balloon named Breitling Orbiter 3. He was the initiator, chairman, and co-pilot, with André Borschberg, of Solar Impulse, the first successful round-the-world solar powered flight. His grandfather Auguste Piccard was a balloonist and his father Jacques Piccard was an undersea explorer.

"We agree with his mission and applaud his achievements. We watched in awe as the Solar Impulse circumnavigated our planet. Indeed, we were inspired by the dedication of his team and supporters in making the Solar Impulse journey be a transformative event defining an alternative path for Humanity." said Don Hartsell, WAL Commissioner.

The Explorers Club is a professional society dedicated to the advancement of field research and the ideal that it is vital to preserve the instinct to explore. Founded in New York City in 1904, the Explorers Club promotes the scientific exploration of land, sea, air, and space by supporting research and education in the physical, natural and biological sciences. Included among its members: First to the North Pole; First to the South Pole; First to summit Mt. Everest; Deepest point in the ocean; and First to the moon.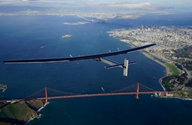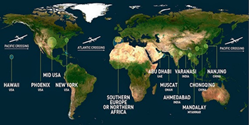 Solar Impulse 2 Route around the World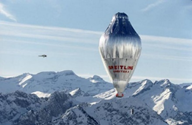 Breitling Orbiter 3 Route around the World
"When I set out to build a solar-powered airplane capable of flying around the world, I wanted to send a message that clean technologies could do more than we ever thought possible, if only we let go of our assumptions and certitudes and thought about how we do things in a different way.

I am pleased to be involved with the World Air League as they are embracing the idea that we must find new ways of doing things to move toward sustainable aviation. The World Sky Race is an opportunity to release ingenuity from its usual constraints and enable us to think in every direction, developing new technologies and solutions to aviation challenges.."


Dr. Bertrand Piccard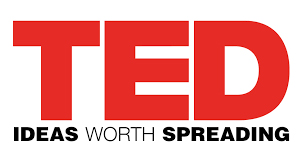 "My solar powered adventure" Dr. Bertrand Piccard