Lockheed has liftoff: Sells new airships in $480M deal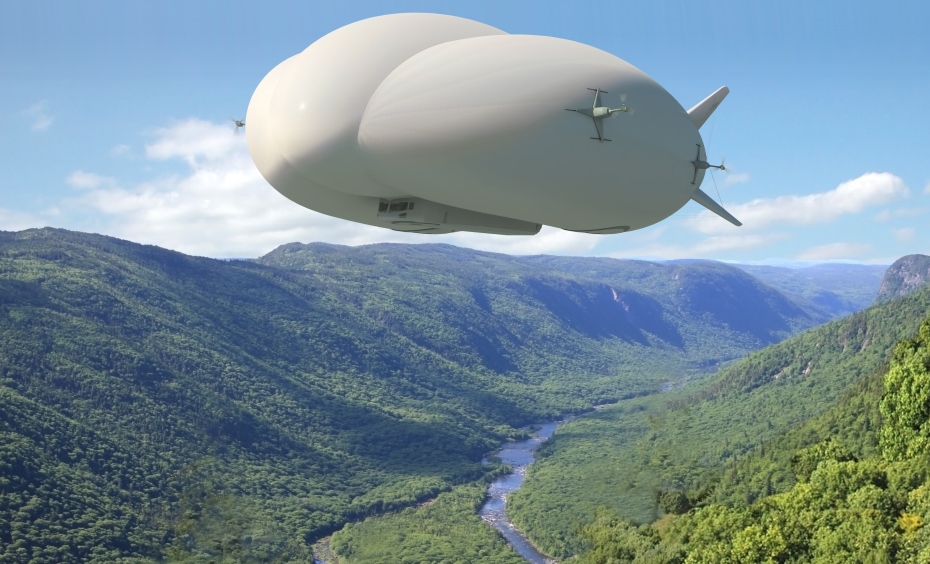 Source: Lockheed Martin.



Lockheed Martin has landed its first contract for the hybrid airship it created inside its top secret Skunk Works division. In a deal valued at $480 million, Straightline Aviation (SLA) has signed a letter of intent to purchase 12 of the heavier-than-air airships that measure nearly a football field long. First delivery is scheduled for 2018, with the final airship expected no later than 2021.
The helium-filled airships will be able to carry 20 tons of cargo to remote places without roads. They will even be able to hover over open water. Lockheed has been pitching the airships as a cheaper, more environmentally friendly way to deliver supplies and equipment.

"There is a real need for this," said SLA CEO Mike Kendrick. "It can cost up to $1 billion to put all the infrastructure in for an oil well." He said falling commodity prices have not hurt interest in the airships — quite the opposite, given the cost savings — and U.K.-based SLA has four or five customers ready to try out the airships whenever they're finally ready.

Kendrick used to run Richard Branson's Virgin Airship and Balloon Company, which had 19 blimps around the globe used for advertising or camera work. He was also flight director for Branson's balloon flights. He and his team formed Straightline to focus initially on delivering cargo.

What attracted SLA to the Lockheed Martin product is that the hybrid airship is heavier than air, even though it is filled with helium. Its skin and airframe weigh it down, it doesn't need mooring like a traditional blimp. Engines guide the airship into position, and on its belly are wheel-like structures that spin to let it either hover or "grip" a surface. Lockheed said this provides stability in windy conditions for loading and unloading supplies, making it much easier to operate than a lighter-than-air machine.

"The difference between lighter-than-air and hybrid airships is quite profound," said SLA's CEO. "It may seem small but it is a spectacular development."

Read more at CNBC: cnbc.com
Lockheed Martin strikes $480M deal to sell airships
from CNBC
Hybrid Airships offer large cargo capacities with significant reductions in fuel consumption compared to other air vehicles while remaining faster than land and sea transportation systems.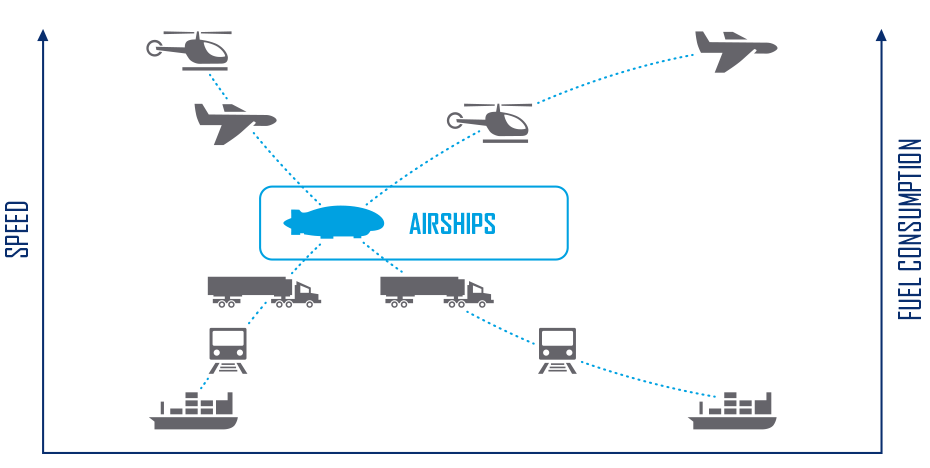 Images: Lockheed Martin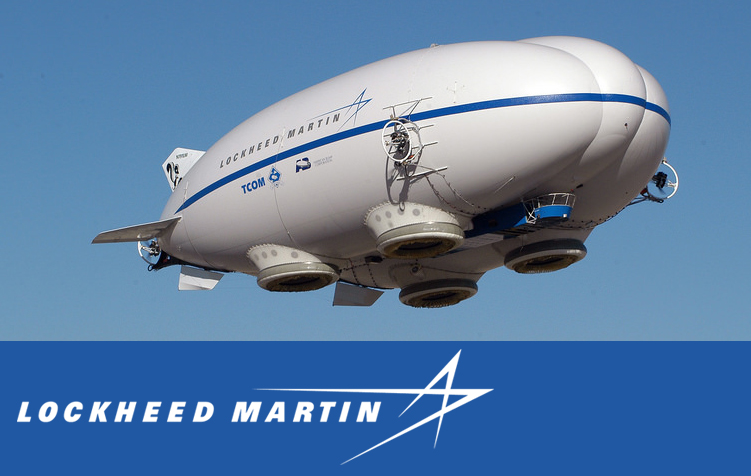 Images: Lockheed Martin