February 8, 2019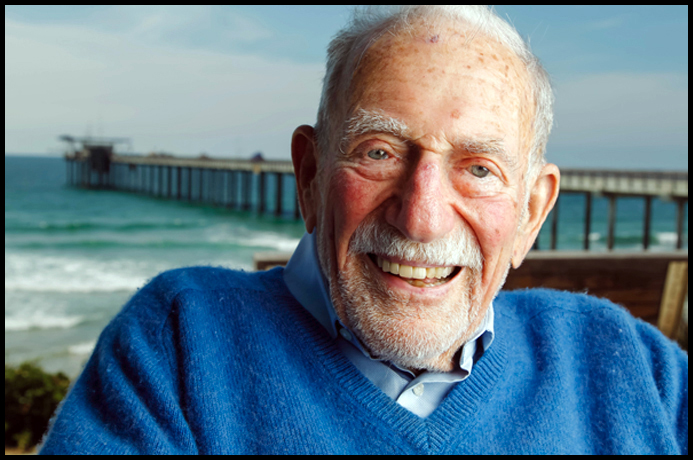 Eduardo Contreras/ Union-Tribune
LA JOLLA, CALIFORNIA - Dr. Walter Heinrich Munk, 101, a dear exuberant friend, Honored Advisor to the World Air League, an adventurer, a romantic, distinguished scientist passed onward this February 8, 2019. Walter was born October 19, 1917 in Vienna, Austria-Hungary.

He married Mary Coakley in June 2011.

As accorded by the New York Times, Walter was "Einstein of the oceans for his pioneering work in the study of waves, ocean circulation, tides and irregularities in the Earth's rotation." For a glimpse of Walter's life, the immensity of his achievements, and his legacy, please follow these links:

Obituary Notice: Walter Munk, World-Renowned Oceanographer, Revered Scientist

Scripps Institution of Oceanography at the University of California San Diego

Walter H. Munk, Scientist-Explorer Who Illuminated the Deep, Dies at 101

The New York Times

Continuing Walter Munk's Legacy

Walter Munk Foundation for the Oceans

Walter believed that risk and failure were fundamentals to learning and success. He lived life fully. He pushed the known finite boundaries in every direction and brought us closer to understanding infinity.

He has always been and will continue to be a constant inspiration. We will miss him.