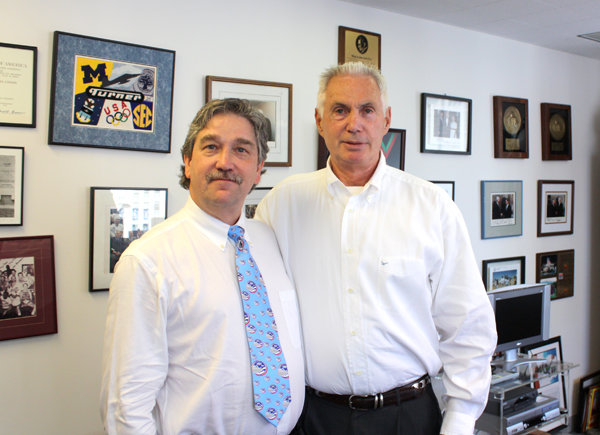 WAL Commissioner Don Hartsell welcoming Dr. Harvey W. Schiller



Dr. Harvey Schiller joins the World Air League as an Advisory Director for the WSR Host Cities Committee

September 2, 2009
NEW YORK CITY, NEW YORK - The World Air League is pleased to announce that Dr. Harvey Schiller has joined the World Sky Race Host Cities Committee. As an important executive member of the Olympic organization, Dr. Schiller brings experience, knowledge and global relations to the development of the World Sky Race.




Harvey W. Schiller, Ph.D. has been Chairman of the Board of Directors for GlobalOptions Group, Incorporated since February 2004 and became Chief Executive Officer in June 2005, overseeing the administrative headquarters with a focus on strategy and new business development. His previous experience includes President of Turner Sports, Inc., Executive Director and Secretary General of the United States Olympic Committee and Commissioner of the Southeastern Conference. Prior to joining the United States Olympic Committee, Dr. Schiller served for more than 25 years in the United States Air Force, achieving the rank of Brigadier General.

In his welcoming words, Don Hartsell, WAL Commissioner, said, "Dr. Harvey Schiller's decision to be an active partner in the development of the World Sky Race is a major step in realizing our simple dream and turning it into a global reality. Our goal is to connect the world by using competing skyships as an inspirational reason to look up. The fun continues and the hard work begins. Embrace the Race."
[Back to News]