Explorer's Club Annual Dinner (ECAD) 2008
March 15, 2008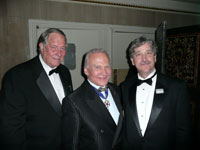 New York City - Commissioner Hartsell, one of the newest members of the world-renowned Explorer's Club, joined his fellow Explorers at the Annual dinner held in the headquarters in New York City. Since its founding in 1904, members of the Club have gathered annually in New York to review the year in exploration, honor the world's top explorers, and break bread, eat scorpion brochette and toasted tarantulas together. The 2008 Annual Dinner had as its theme "Exploring Planet Ocean." Dr. Eugenie Clark, "The Shark Lady," received The Explorers Club Medal. Dr. Sylvia Earle served as the dinner chair. Speakers included David Doubilet, Julia Whitty and Dr. Ellen Prager.

The Explorers Club promotes the scientific exploration of land, sea, air, and space by supporting research and education in the physical, natural and biological sciences. The Club's members have been responsible for an illustrious series of famous firsts: First to the North Pole, first to the South Pole, first to the summit of Mount Everest, first to the deepest point in the ocean, first to the surface of the moon—all accomplished by our members. Since its inception, the Club has served as a meeting point and unifying force for explorers and scientists worldwide.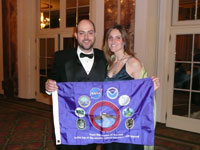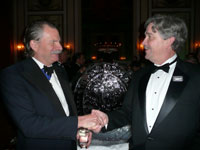 [Back to News]