Tiger Ball 2008: Enchanting Indonesia
February 15, 2008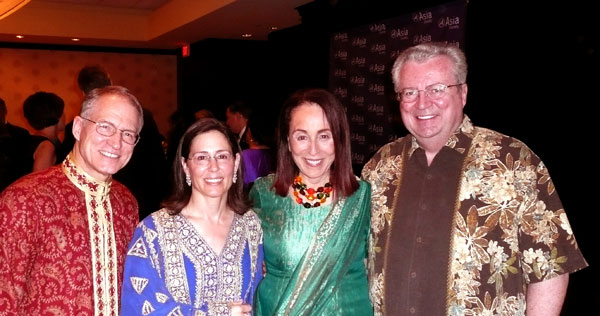 The Honorable Chase Untermeyer, Advisory Director WAL Diana Untermeyer
Dr. Karen Otazo Hofmeister; John Hofmeister, President Shell Oil Company
Houston, Texas- Co-chairs John Hofmeister, Shell Oil president, and Dr. Karen Otazo Hofmeister and Diplomatic hosts H.E. Sudjadnan Parnohadiningrat and The Hon. Kria Fahmi Pasaribu presided over the annual Tiger Ball gala at the InterContinental Hotel in Houston.

Tiger Ball Honorees:

The Hon. Kay Bailey Hutchinson, United States Senator, Texas Recipient of the 2008 Roy M. Huffington Award for Contributions to International Understanding

The Hon. M. J. Khan, Houston City Council Member Recipient of the 2008 Asian American Leadership Award for Support of Asian Americans in Texas.

World Air League Directors The Hon. Chase Untermeyer, The Hon. Geoff Connor and Commissioner Don Hartsell participated in the international festivity and honors, highlighting the City of Houston as the global headquarters of the World Air League.
The Honorable Chase Untermeyer, Advisory Director WAL The Honorable China Consul General Qiao Hong Aida Araissi, Executive Director of Bilateral US-Arab Chamber of Commerce The Honorable Geoff Connor, Advisory Director WAL
Chen Guangda Vice Consul Consulate General Of The People's Republic of China in Houston,
Diana Untermeyer,
Scott Curran, Cach Capital Management, LLC. David L. Phillips, Chairman of Bilateral US-Arab Chamber of Commerce
H.E. Sudjadnan Parnohadiningrat, Ambassador of Indonesia to the U.S Don Hartsell, Commissioner World Air League
[Back to News]