NEWS / EVENTS
Explorers Club
December 17, 2007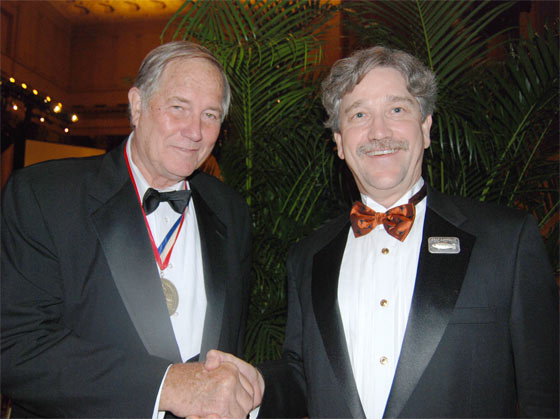 James Fowler, Honorary President of the Explorers Club and Don Hartsell, WAL Commissioner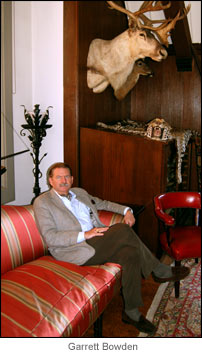 New York City - The Explorers Club approved World Air League Commissioner Don Hartsell for full membership into their ranks.

The Explorers Cub has promoted exploration for over one hundred years. Founded in 1904, the Explorers Club promotes the scientific exploration of land, sea, air, and space by supporting research and education in the physical, natural and biological sciences. The Club's members have been responsible for an illustrious series of famous firsts: first to the North Pole, first to the South Pole, first to the summit of Mount Everest, first to the deepest point in the ocean, first to the surface of the moon.

James Fowler, Honorary President of the Explorers Club and Garrett Bowden, Member of the Board of Directors and Vice President of the Explorers Club have both joined the World Air League as Honorary Directors and members of the World Sky Race – New York Local Organizing Committee.
[Back to News]